ROBERT L. RODE - SENIOR ATTORNEY & FOUNDER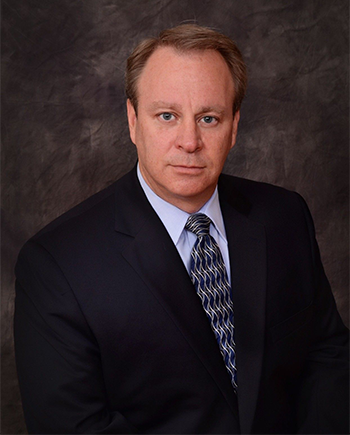 BIOGRAPHY:
Founding Attorney Robert L. Rode is an aggressive attorney who focuses on representing people hurt in motor vehicle collisions, semi/tractor-trailer collisions, motorcycle collisions, bicycle/pedestrian accidents, and slip and fall incidents.
Robert's story is a simple one— a first-generation graduate, and only one of five siblings to attend a University, Robert graduated from North Dakota State University with a Bachelor of Arts degree in English. At the University of Tulsa College of Law, Robert was inducted into the Order of Barristers, an honor society for those demonstrating exceptional skill in trial advocacy, oral advocacy, and brief writing. Robert graduated with his Juris Doctorate in 1989 and has practiced personal injury law his entire career - 30+ years.
Robert has been admitted to practice in the following jurisdictions:
State of Oklahoma, 1990

Cherokee Nation, 2015

United States District Court, Northern District of Oklahoma, 2015

Osage Nation, 2017
Robert's representation comes with the personal knowledge of how injuries can limit a person's mobility as well as one's ability to perform daily living skills, household chores, and work duties. In 2006, Robert tore a quadriceps tendon while playing paintball with his son and friends as they were "storming the castle." This injury required surgery and physical therapy. Similarly, in 2014, while clearing land, Robert tore a biceps tendon and rotator cuff, which also required surgery and physical therapy. Following his doctor's advice, Robert recovered, and believes he gained first-hand experience of what it's like to be on the Road to Recovery from a major injury. He understands the frustrations involved when you're unable to do what you want or what you normally would be able to do. The old adage is true: "If you have your health, you have a thousand dreams. When you don't, you have only one."
At Rode Law Firm, Robert helps his clients get on their Road to Recovery in three ways:
First, to recover their property damages;

Second, to recover physically from their injuries; and

Third, to recover financially from the responsible party/insurance company.
Robert knows That is the Road to Recovery!
Personally, Robert and his wife, Lisbeth, raise a few Angus cattle on their small ranch, and in his spare time, Robert enjoys reading, overhauling old farm equipment, working out with a personal trainer, riding ATVs, shooting trap, hunting, and downhill skiing.